WHAT IS KUBECOIN? 
KubeCoin is a token build in the Cardano blockchain that can be use for travel & leisure in the real world, with the integration of Cryptocurrencies in the day-to-day lives of users.
In the kubecoin Ecosystem, there are several innovative projects ranging from an Online Platform for NFTs, Flykube, kubein, wowkube, kubebox, eatkube, kubeswap and a wallet called kubepay with diferent functionalities.
WHAT IS KUBEPAY WALLET?
Kubepay is a wallet that allow individuals and businesses to easily send and receive digital currency payments.
The first one-touch blockchain payment method. In just one click, purchase products and services and quickly exchange your digital currencies. Kubecoin streamline the payment process and encourage the adoption of cryptocurrency in the real world.
KubePay is a friendly mobile application, available on iOS and Android, is directly connected to the kubecoin backend, eliminating blockchain complexities  making it easy and intuitive for business and individual user.
Also with KubePay you will be able to do KubeCoin and ADA staking and earn some rewards.
Kubecoin claim no to has hidden transaction fees.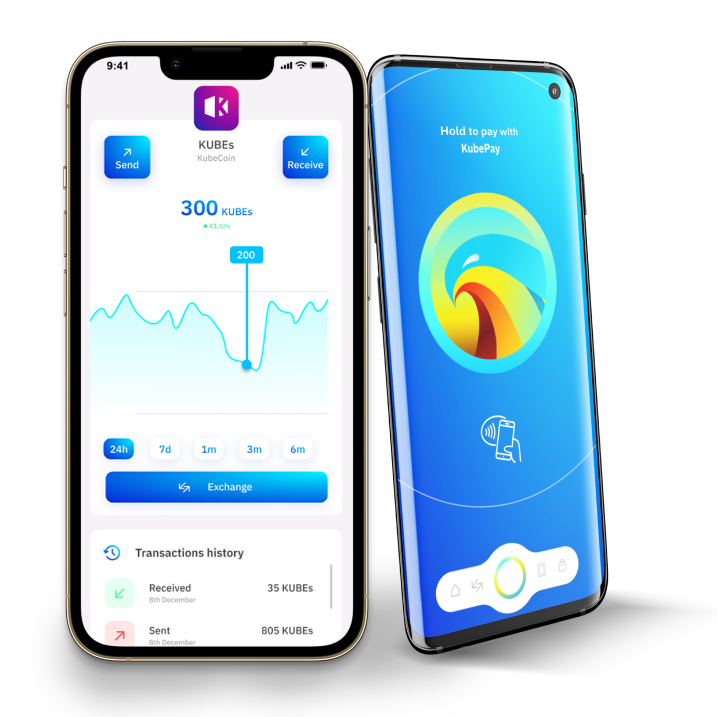 KubeCoin Website & Kubepay Website
Supercyberheroes book:
NFA, as always make your own search before invest.